What Is Soy Lecithin And Is It Ok To Eat?


By Cassandra Forsythe-Pribanic, PhD, RD


Soy lecithin is an emulsifying compound used in many products, from foods to topical skin care products, to prescription drugs. It's extracted from soy beans during the processing of soybean oil.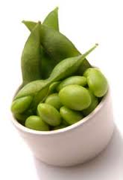 Lecithin is the basic product, and in this case it's derived from soy. Traditionally, lecithin comes from eggs – its name originates from the Greek word 'lekithos' which means egg yolk.

The major role of lecithin is to prevent oil and water (or hydrophobic and hydrophilic compounds) from separating – this is the basic effect of emulsification.

Lecithin is also used in many food products to reduce viscosity, control sugar crystallization and flow properties, helps ingredients mix together more evenly, and improves shelf life. For example, chocolate would not have its smooth rich taste if it weren't for lecithin.

Basically, many foods that we eat contain lecithin, whether it be from using egg yolk lecithin in baking, or soy lecithin in pre-made foods or supplements. Regardless of its food application, lecithin is generally used in very small amounts, with the result that it is usually present in finished foods at levels rarely exceeding 1% by weight of the final food product.

Safety?


One of the biggest concerns with the use of soy lecithin in foods is that it comes from soy, which some people believe is a harmful and unhealthy food, specifically soy protein. However, during the manufacture of lecithin derived from soy, most (but not all) of the soy protein is removed. And the amount of protein left in soy lecithin is less than 0.3% of the total weight.

For persons with minor soy sensitivities, soy lecithin found in the miniscule amounts in most food products is not a problem. But, for people with a severe soy allergy, food containing any soy, even soy lecithin, should be avoided. There are case studies showing severe allergic reactions in individuals with a true soy sensitivity when they consume foods with soy lecithin.

Overall, unless you have a severe soy allergy, there is no reason to avoid soy lecithin in the miniscule amounts it may be found in some foods.

News: How People Just Like You Are Achieving Extraordinary Results >>
References

Menopause. 2007 Jan-Feb;14(1):141-9. Effect of soy isoflavone protein and soy lecithin on endothelial function in healthy women. Evans M, et al.

J Cutan Med Surg. 2008 Jan-Feb;12(1):27-30. Type I hypersensitivity in an asthmatic child allergic to peanuts: was soy lecithin to Béliveau S, et al.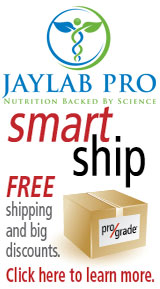 We are a GMP Rated facility, so what we say is in the bottle is really IN the bottle. Sure, it's extremely difficult to get certified, but we feel the extra effort is worth it. Don't you agree?